Hearing Protection
Earmuffs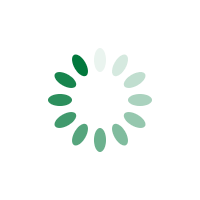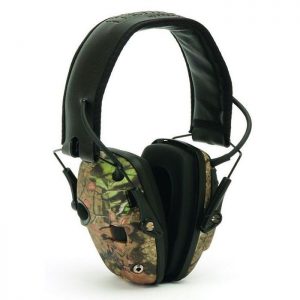 Howard Leight Earmuff Impact Sport CAMO Slim R-10530
Product Code:
R10530
Sport Earmuff – Slim Impact Sport Electronic Earmuffs provide protection from damaging noises over 82 dB, while amplifying regular ambient sounds such…
$131.82 (GST Excl.)
Was: $146.47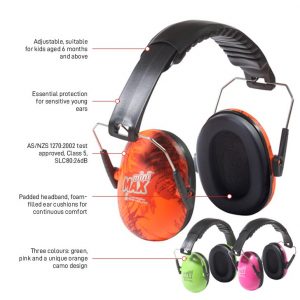 Esko MiniMax Kid's Earmuff, 26dB Class 5 Orange Camo, Green or Pink = Green and Orange stockout until mid March
Product Code:
WEBE-MMAX
Earmuff for Children
Adjustable, suitable for kids aged 6 months and above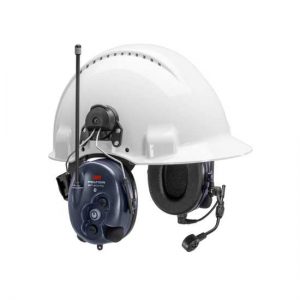 3M Peltor LiteCom Hard Hat with Attached Bluetooth Earmuffs
Product Code:
UU010264578
Hardhat earmuff combo. Connects with Bluetooth-compatible devices and has a two-way radio and IP68 wateproofing.
Earmuff PROTOS BT-Com Bluetooth Safe Communication 4 Way
Product Code:
WEB205200
DISCRIPTION The PROTOS® Integral Bluetooth guarantees interference-free communication. Due to Bluetooth® technology, the connection is not affected by radio control…
Earmuff PROTOS Integal Hearing Protection
Product Code:
WEB204067
DESCRIPTION The patented hearing protection of the PROTOS® Integral provides a noise reduction of SNR=27 dB, thus creating a safe…
Black Neckband Format Earmuffs Welding H505B 3M
Product Code:
H505B
Earmuffs for welding
Wise Bluetooth Earmuffs – Class 5
Product Code:
SA62028
Rechargeable lithium ion battery
$98.04 (GST Excl.)
Was: $116.72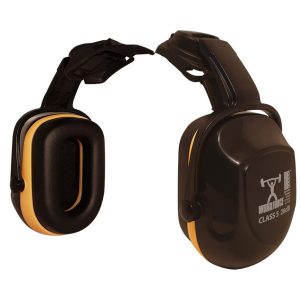 Premium Helmet Earmuff
Product Code:
111217
Premium Helmet Earmuff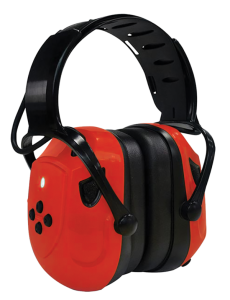 Armour Electronic Bluetooth Earmuff – Class 5
Product Code:
EPEMB
Features and Benefits Bluetooth electronic earmuff is designed with professional built-in headphone speaker and microphone amplifier with noise compensation, providing…
$99.25 (GST Excl.)
Was: $118.15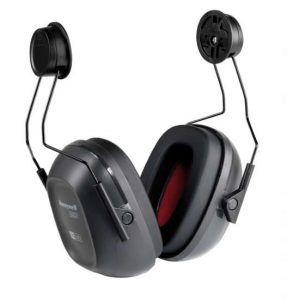 Earmuff VeriShield 100 Helmet Class 5 28dB
Product Code:
1035123-VS
Large dimension range Comfortably fits a wide range of head sizes Wide cup opening Ideal for workers with larger ears,…
$29.66 (GST Excl.)
Was: $33.90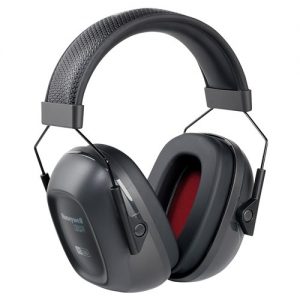 Howard Leight Earmuff VeriShield VS120 Over Head Class 5 30dB
Product Code:
1035105-VS
Howard Leight Earmuff VeriShield VS120 Over The Head Class 5 30dB Class 5 Earmuff – Industrial quality Industry Building and…
$34.91 (GST Excl.)
Was: $39.90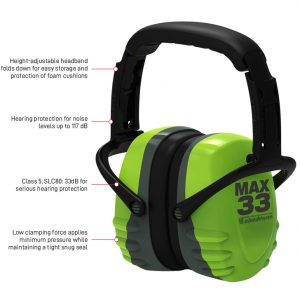 Max33 Folding Earmuff
Product Code: EMAX33
Max33 Folding Earmuff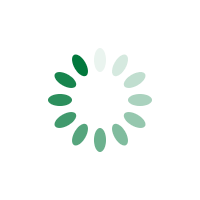 Our Brands