Safety1st Proudly Supports the Southland Charity Hospital!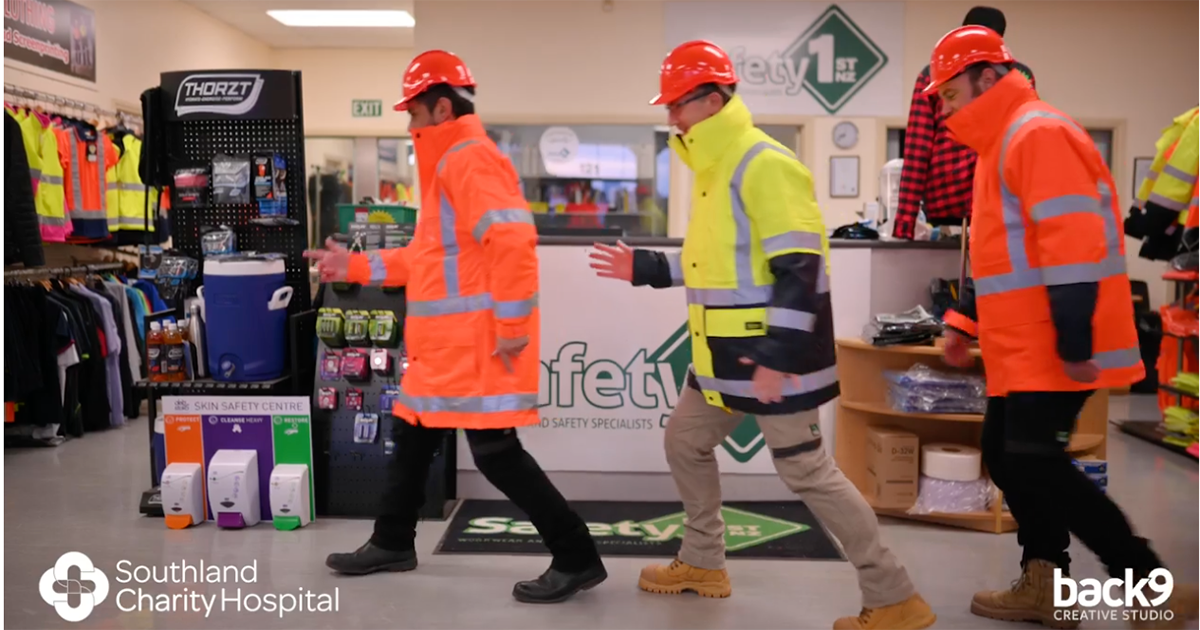 Safety1st Proudly Supports the Southland Charity Hospital!
The Southland Charity Hospital is going to do great work here in Southland to help out the community and we were proud to support them as volunteers for Pack the Park on 17 October. Pack the Park was a free rugby match at Rugby Park that was filled with local stars and even a few All Blacks!
We were happy to do our part to help out, and even got these sweet as vests to keep!
Buy a Brick Day at Southland Charity Hospital
Buy a brick day was a huge day for the Southland Charity Hospital. They raised hundreds of thousands of dollars and businesses and schools from all around NZ showed their support by dressing up in red, black, and white. We did a little bit of redcorating around the office for the 31st of July for the event!
The Buy a Brick Challenge
Some businesses were challenged to show their support before Buy a Brick Day to raise awareness of the event. We also accepted the challenge hat-first and got some other local businesses to join in too.
But while most companies dressed up for the big day, we did something a little bit different at Safety1st…
We're proud to have supported the Southland Charity Hospital so far. We're looking forward to them getting the hospital built and joining the community!