Product Description
MightyLine Yellow Glow-in-the-Dark Floor Tape 50mm
MightyLine Glow-in-the-Dark Floor Tape has a luminescent centre strip and sticks to almost any floor. Unexpected power cuts can lead to dangerous conditions if evacuation of a facility becomes necessary. Use this tape to highlight exit ways and provide safe paths for staff to follow in case of these events – and like all MightyLine tape, it can handle forklift and truck traffic.
By installing this product to your walkway areas, you are displaying the ultimate in staff safety!
MightyLine Yellow Glow-in-the-Dark Floor Tape comes in 30m rolls.
Features:
Staff safety in case of power outage event
Recommended by government safety agencies
Easy to install and lasts – 3 year warranty
Easily removed if required
Aids workplace safety
Cost effective option
Ideal for use on industrial warehouse floors, concrete and many other surfaces…
Related Product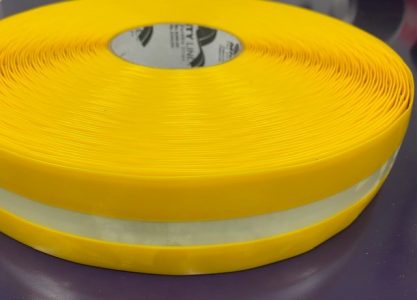 MightyLine Yellow Glow-in-the-Dark Floor Tape 50mm
Product Code: 10-ML50YL
Now: $369.71 (GST Excl.)
VIEW PRODUCT
SprayWell Blue Log & Stencil Marker
Product Code: CBT3845
Now: $8.5 (GST Excl.)
VIEW PRODUCT
Our Brands